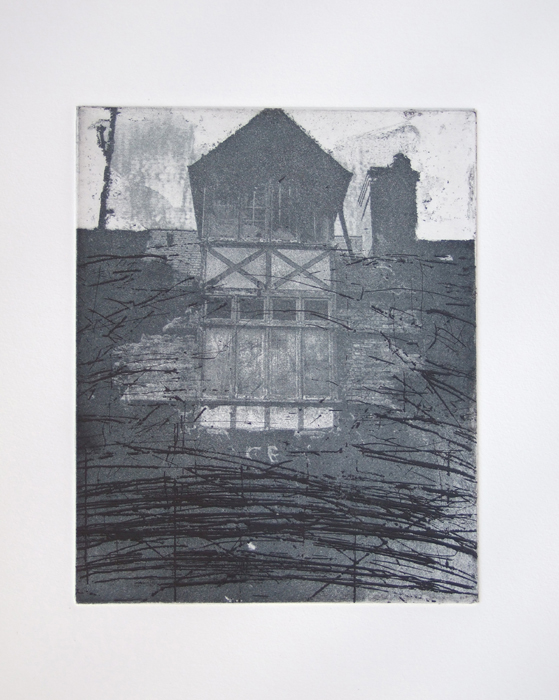 Local artist Ian Rawlinson has an exhibition of new work at The Edge Café on Mill Road (next to Brookfields Hospital) from 2nd May to 3rd June.
From the press release:
NO MAN'S LAND is the third in a series of exhibitions inspired by Cambridge and uses imagery drawn from another area of the city connected to Rawlinson's past; Mill Road. Whilst working on this project the artist has produced a range of work including drawings, collages, prints and mapping. His family history is once again an influence on the work and the search to find streets, buildings, features and names which remain intact amidst all the change, form part of his ongoing investigation into ideas of place and memory. In this series of work Rawlinson uses adjusted photographs and maps of Mill Road, reflecting the period that he lived in Cambridge. His drawings, collages and etchings depict significant buildings and places together with encroaching black forms and drawn intrusions.
You can also read the full press release.
Ian will be at the Café on Saturday 20 May at 6pm to talk about his work and present short films he has made about areas of Cambridge such as the Kite and Barnwell.