The History of Indian Restaurants in Cambridge
Friday, 10 September, 2021
,
9:00 am
–
Sunday, 19 September, 2021
,
5:00 pm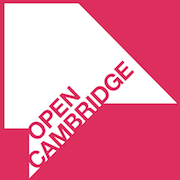 As part of our events for Open Cambridge 2021 we present a film from Shahida Rahman on the History of Indian Restaurants in Cambridge.
Britain's relationship with Indian cuisine has a long history, dating back over 400 years to the 1600s. In the years between WWI and WWII, the Indian restaurant community started to expand beyond London. As the number of Asians entering Britain increased so did the demand for more Indian restaurants, and so business within the Indian cuisine market gathered momentum.
It was during the 1950s and 60s when a large influx of Asians migrated to Britain that the Indian restaurant concept started to spread even further throughout the UK. Some settled in Cambridge. The first Indian restaurant was the Kohinoor which opened in 1943 on Mill Road.
Shahida Rahman explores the history of the restaurants in Cambridge and tells her father's story who established 2 restaurants in the 1960s and 70s. Find out how Indian cuisine has been adapted over the years to suit the English palate.