Talk: Archaeology found by the public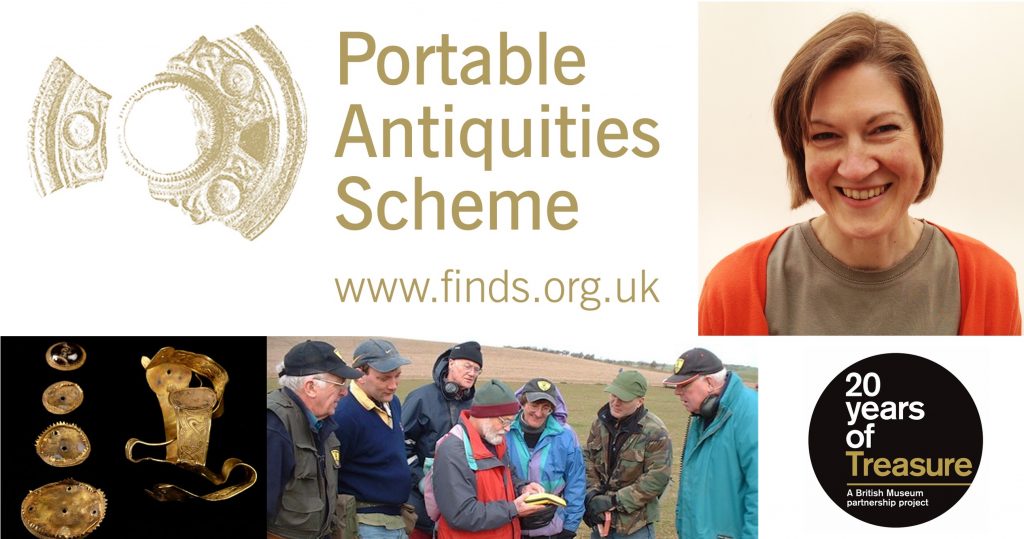 Tuesday, 10 September
,
7:30 pm
–
9:00 pm
Dr Helen Geake, well known for being part of Channel 4's Time Team, will explain how the Treasure Act and the Portable Antiquities Scheme have revolutionised our views of the past. Thirty years ago, if you found something – even an important archaeological object – there was no systematic recording system. Today archaeological finds made by members of the public are properly recorded and 'treasures' are saved for the nation.
Helen gained her PhD at York looking at how what people wore around the time of Sutton Hoo was linked to the political situation at the time, when the new institutions of kings and the Church were changing life very fast. She later spent 10 years in Cambridge as the PAS's early-medieval finds advisor and has since been training volunteers to record their finds on the PAS database and helping the general public use the data for their research.
Doors open at 7pm for a start at 7:30pm. Admission is a suggested £3 per person. All welcome, fully accessible venue, refreshments served afterwards.